After a week of soliciting votes from Fire nation, Hot Time's Marry/Boff/Kill series has some early returns.
The unequivocal outcomes
Five of the 10 players put up to vote received definite answers. Hot Time readers voted overwhelmingly to "Marry" (keep at current salary) Gonzalo Segares, Daniel Paladini, Hunter Jumper and Patrick Nyarko: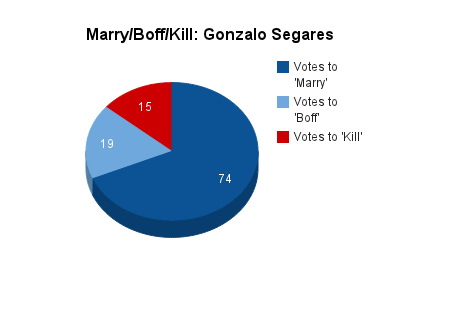 Team captain Logan Pause was not as fortunate, with two-thirds of the votes calling for Logan to be well and truly boffed:
A couple of players received nothing but bad news from the faceless crowd - Joel Lindpere's increasing age and perceived lack of loyalty likely cost him in this survey, while Corben Bone's failure to crack the lineup in four seasons has fans ready to move on without him:
More complicated results
Not every player received an open-and-closed verdict from our readers, and it's with these three we see the best possibility of interesting debate. Uruguayan designated player Egidio Arevalo Rios got just over half of his votes in the 'Marry' column, but still had significant voices calling for a contract change or outright cut.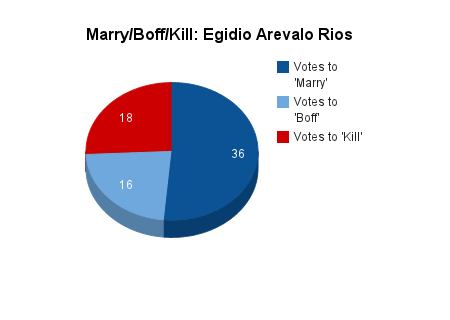 Striker/winger Chris Rolfe, last year's team MVP, had just more than half calling for a pay cut - but still there were significant numbers asking for him to be carried forward to 2014 without modification.
Finally, Bakary Soumare's up-and-down form since joining the team in late May had Fire fans all over the place.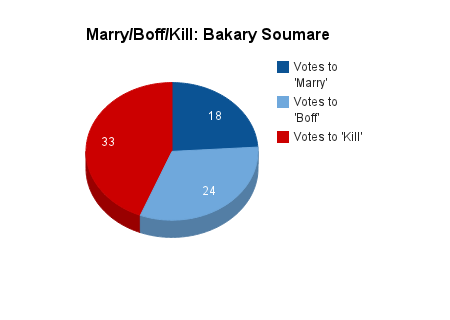 More from Hot Time In Old Town: